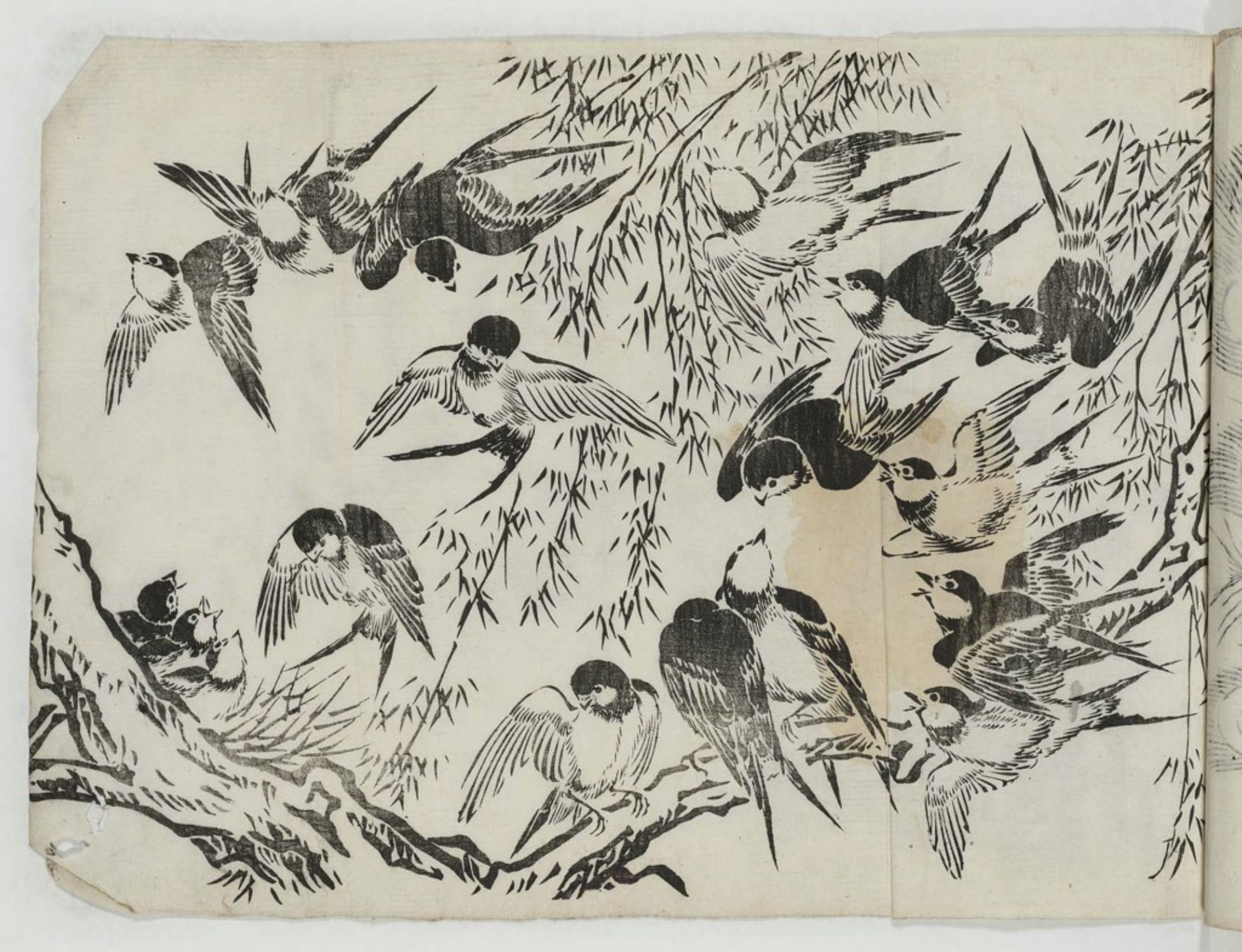 Покрупнее.
Unknown
Swallows in a Willow Tree
Date:ca. 1750–1825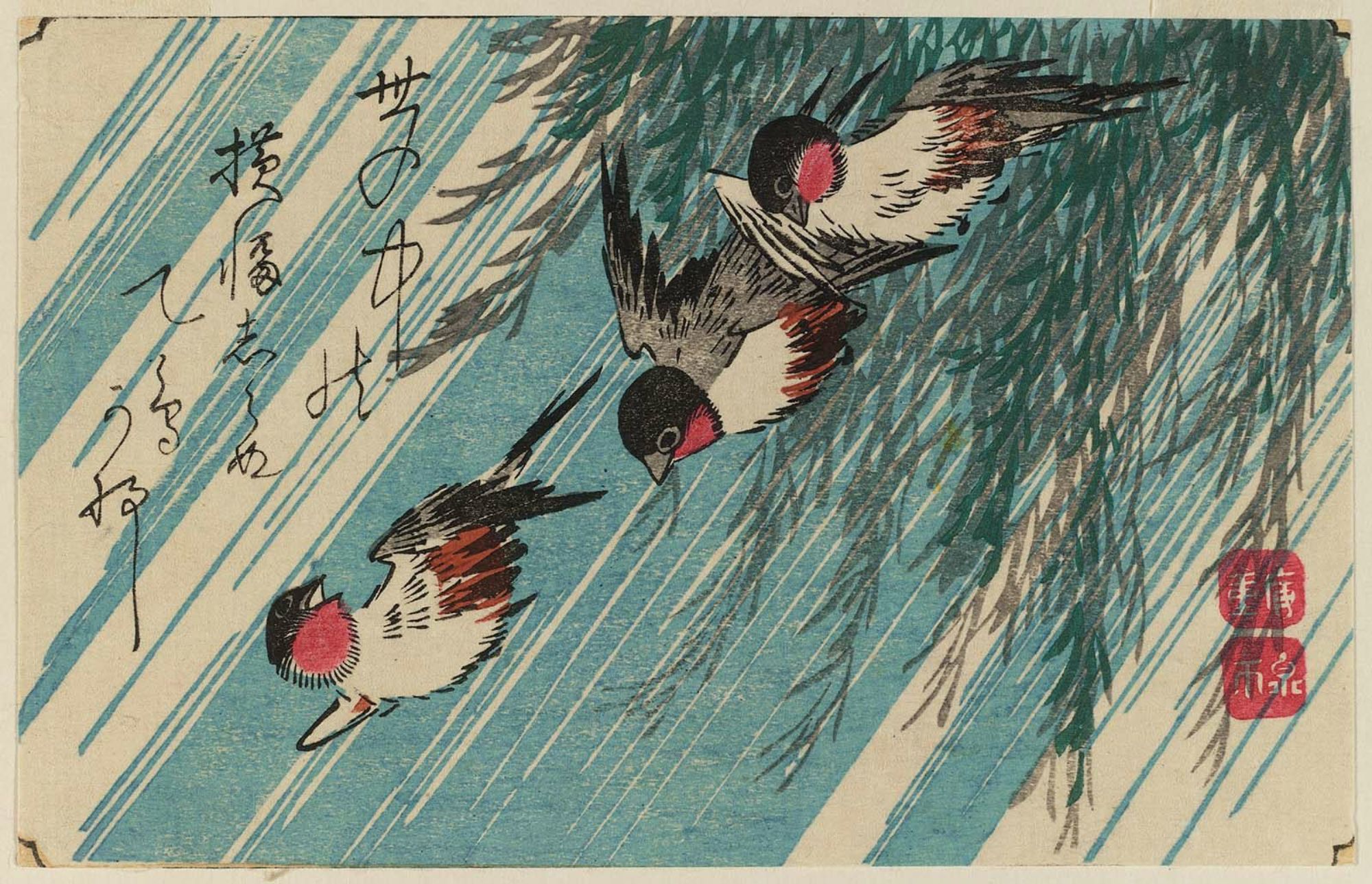 Покрупнее.
Utagawa Hiroshige
Swallows and Willow Branches in Rain
Date:1845-46




Покрупнее.
Shotei Hokuju
Swallows Flying Past Willow Tree
Date:Japanese, Edo period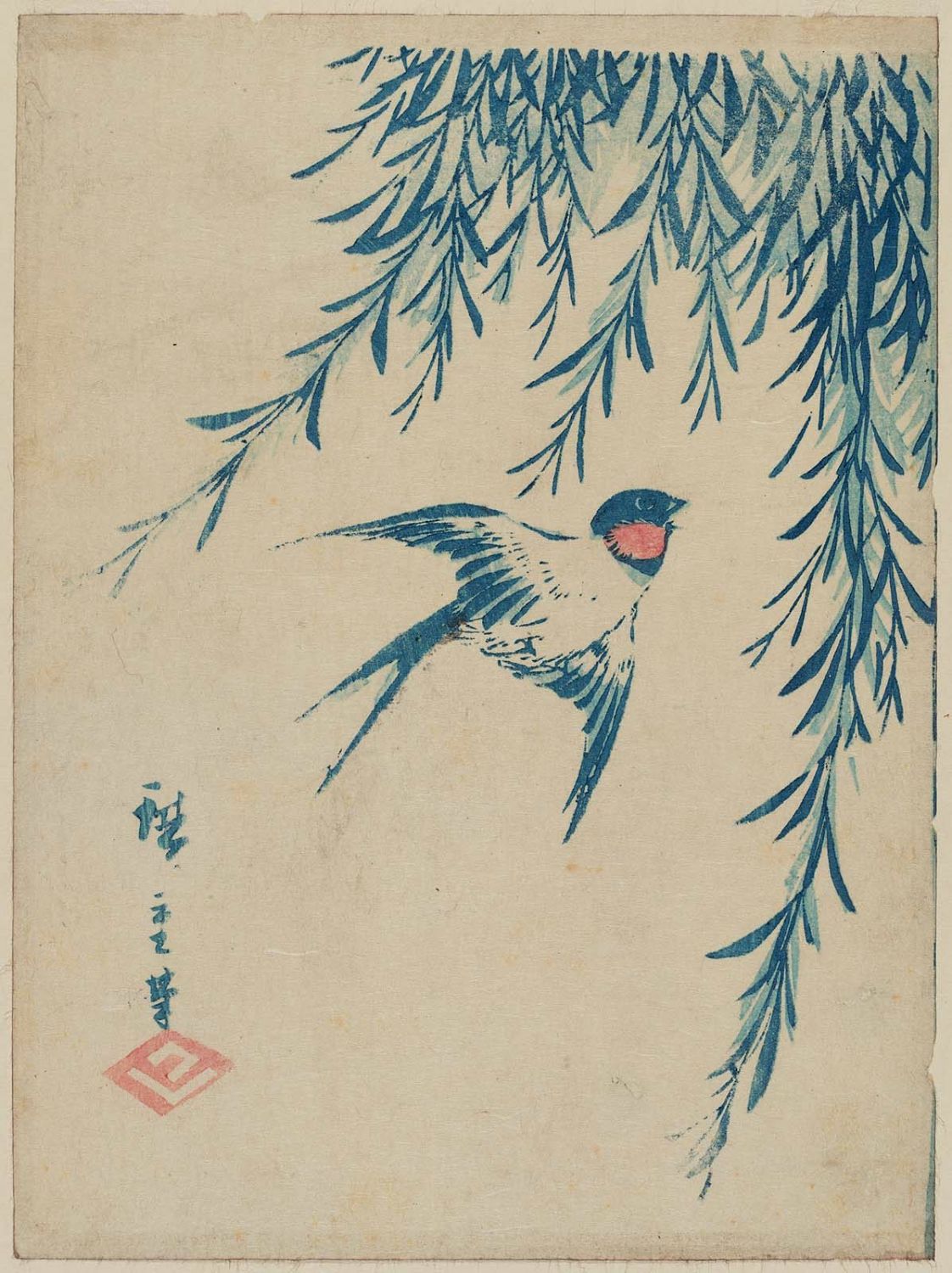 Покрупнее.
Utagawa Hiroshige
Swallow and Willow
Date:1845-46



Покрупнее.
Swallows and Willow
Attributed to: Kanô Chikanobu (Japanese, 1660–1728)
first half of the 18th century




Покрупнее.
Swallows among Willows
Attributed to: Hanabusa Itchô (Japanese, 1652–1724)
latter half of the 17th to first half of the 18th century

И здесь ласточки в ивах присутствуют.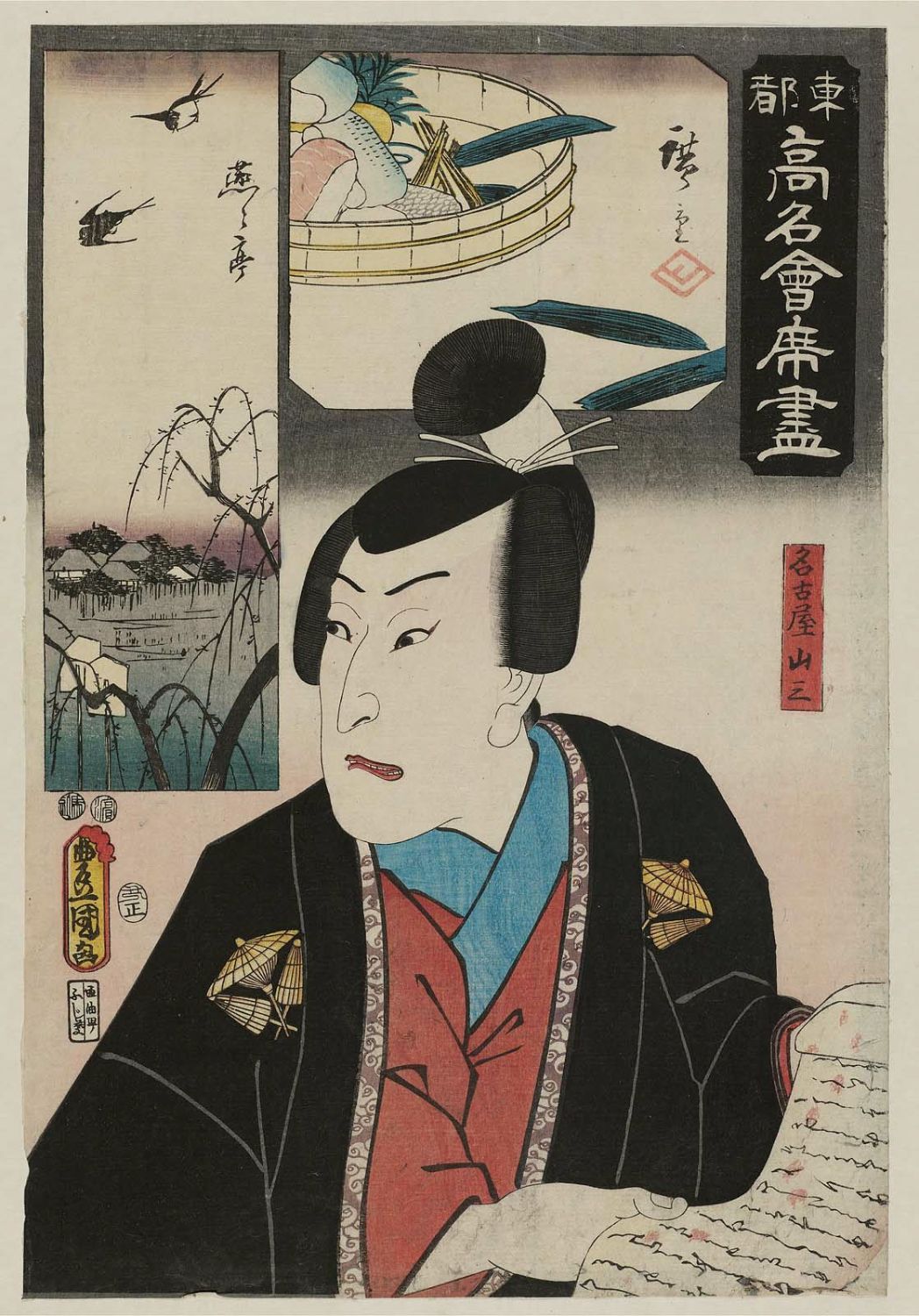 Покрупнее.
Utagawa Kunisada
The En'entei Resturant: (Actor as) Nagoya Sanza, from the series Famous Restaurants of the Eastern Capital.
Date:1853


***
Китайский взгляд.



Покрупнее.

Two swallows; willow
Chinese. Ming dynasty1633