Покрупнее.

Snow in the Palace Garden from the series The Four Seasons .
Utagawa Kunisada I (Toyokuni III) (Japanese, 1786–1864)


А вообще это деталь вот этого триптиха.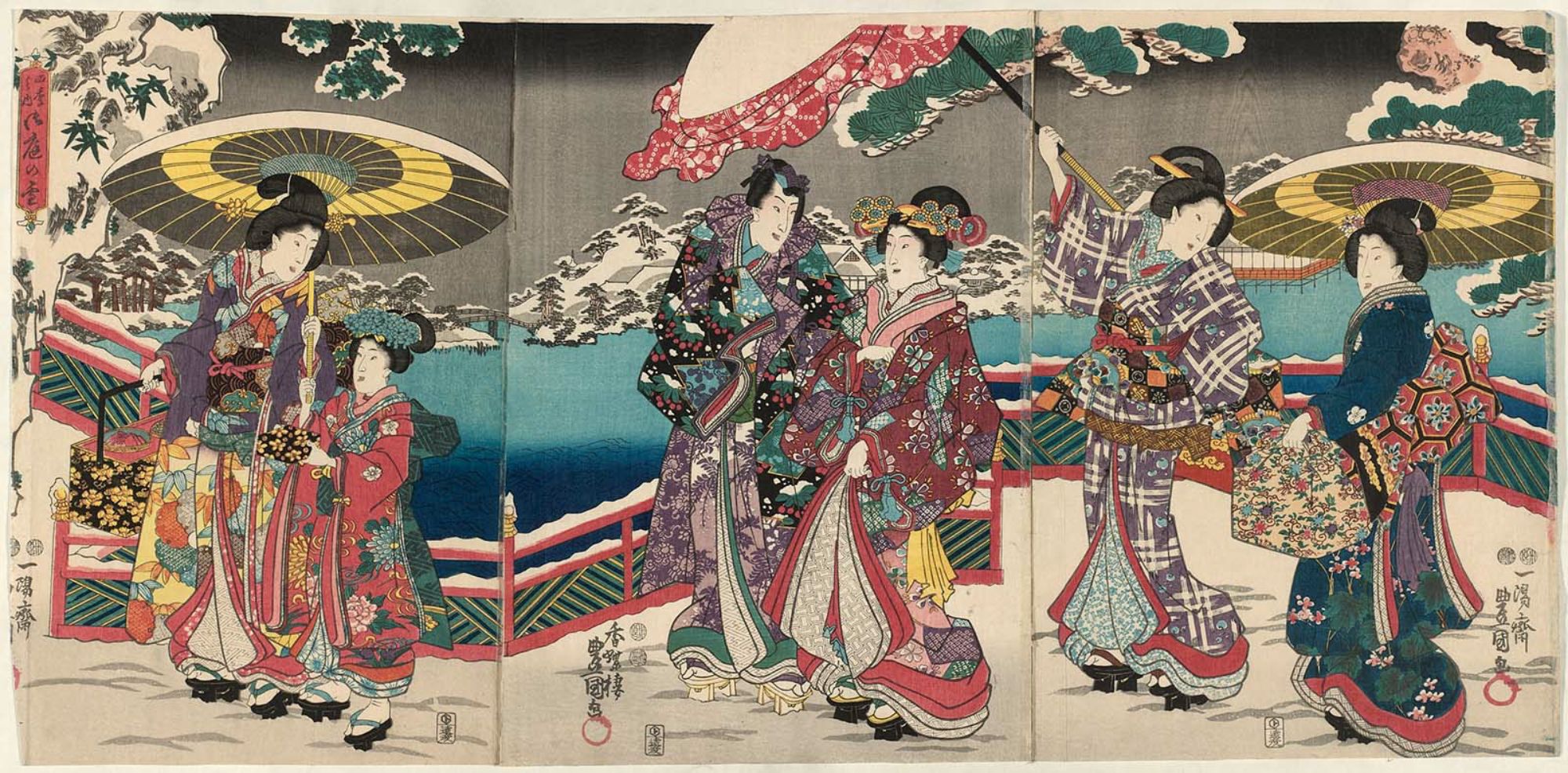 Покрупнее.

Utagawa Kunisada
Date: 1847-1852
Prince Genji, attended by ornately dressed ladies, taking an evening walk in a snow-covered palace garden. Series: Four Seasons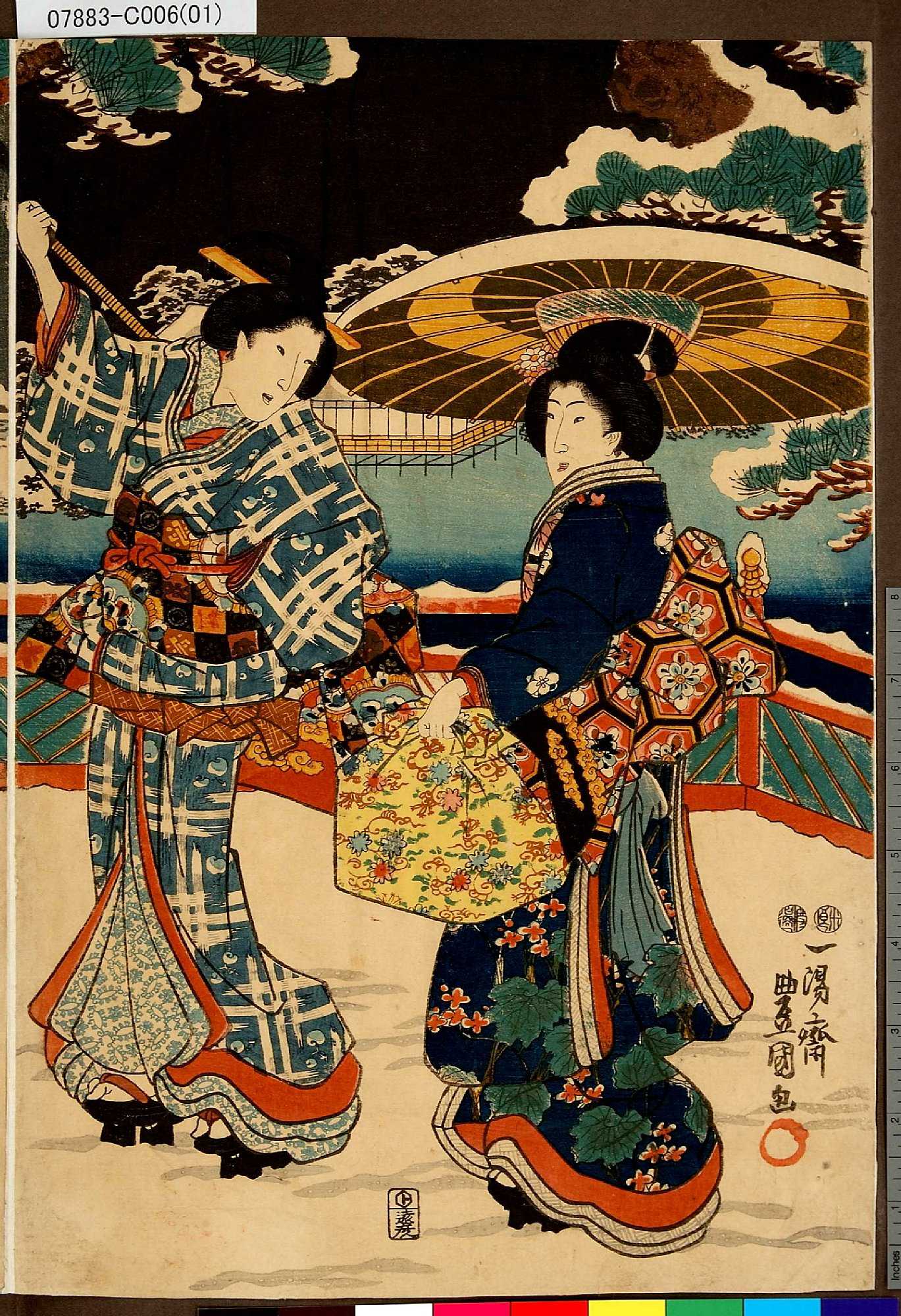 Кажется вот эти триптихи из серии "Снег, луна и цветы" с Гендзи очень похожи на выбранный мною. Но я не уверена, названия серий разные, но кое какие детали совпадают. Поэтому оставляю их вместе.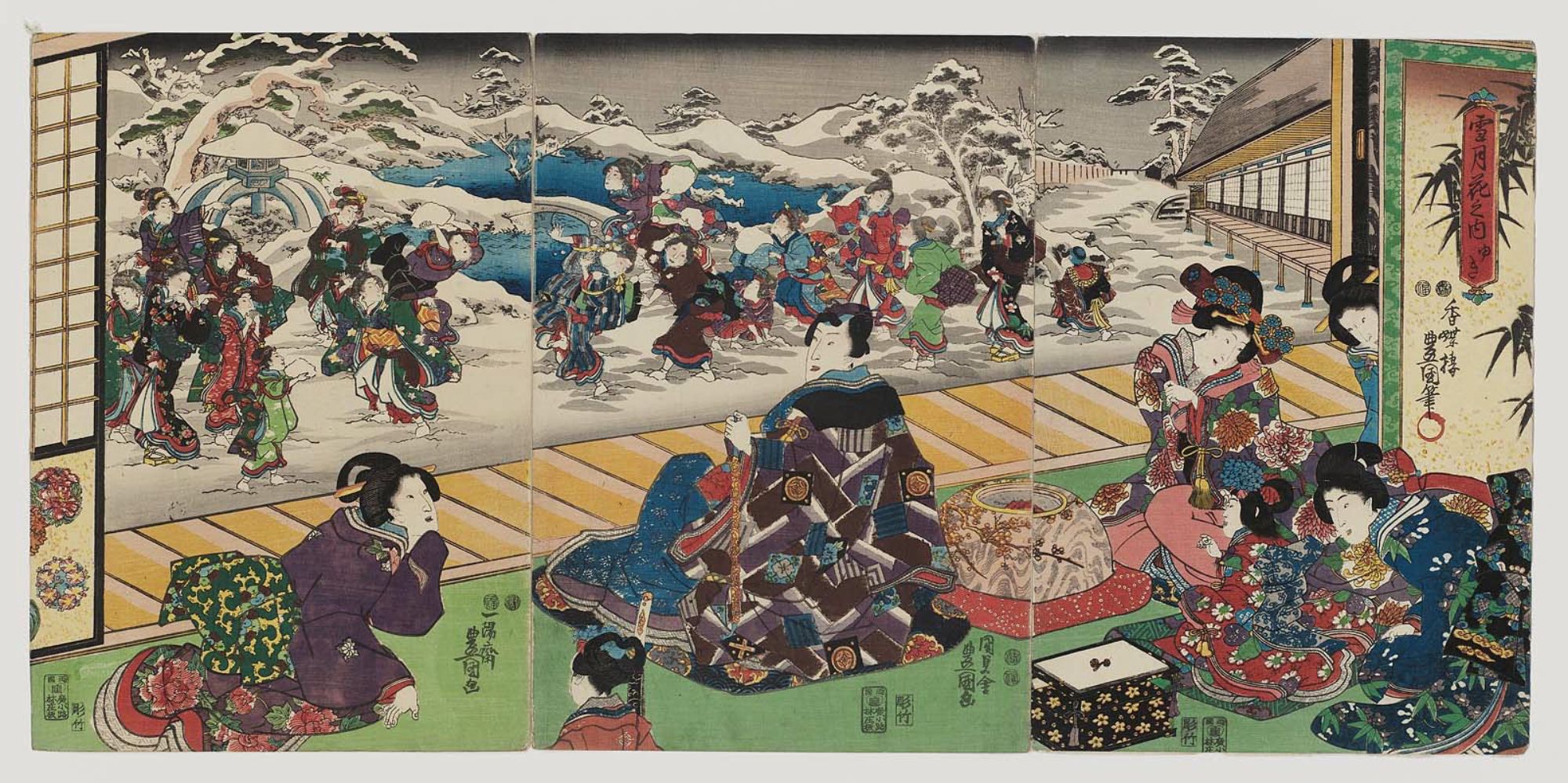 Покрупнее.
Utagawa Kunisada
Snow , from the series Snow, Moon, and Flowers
Date:1847-52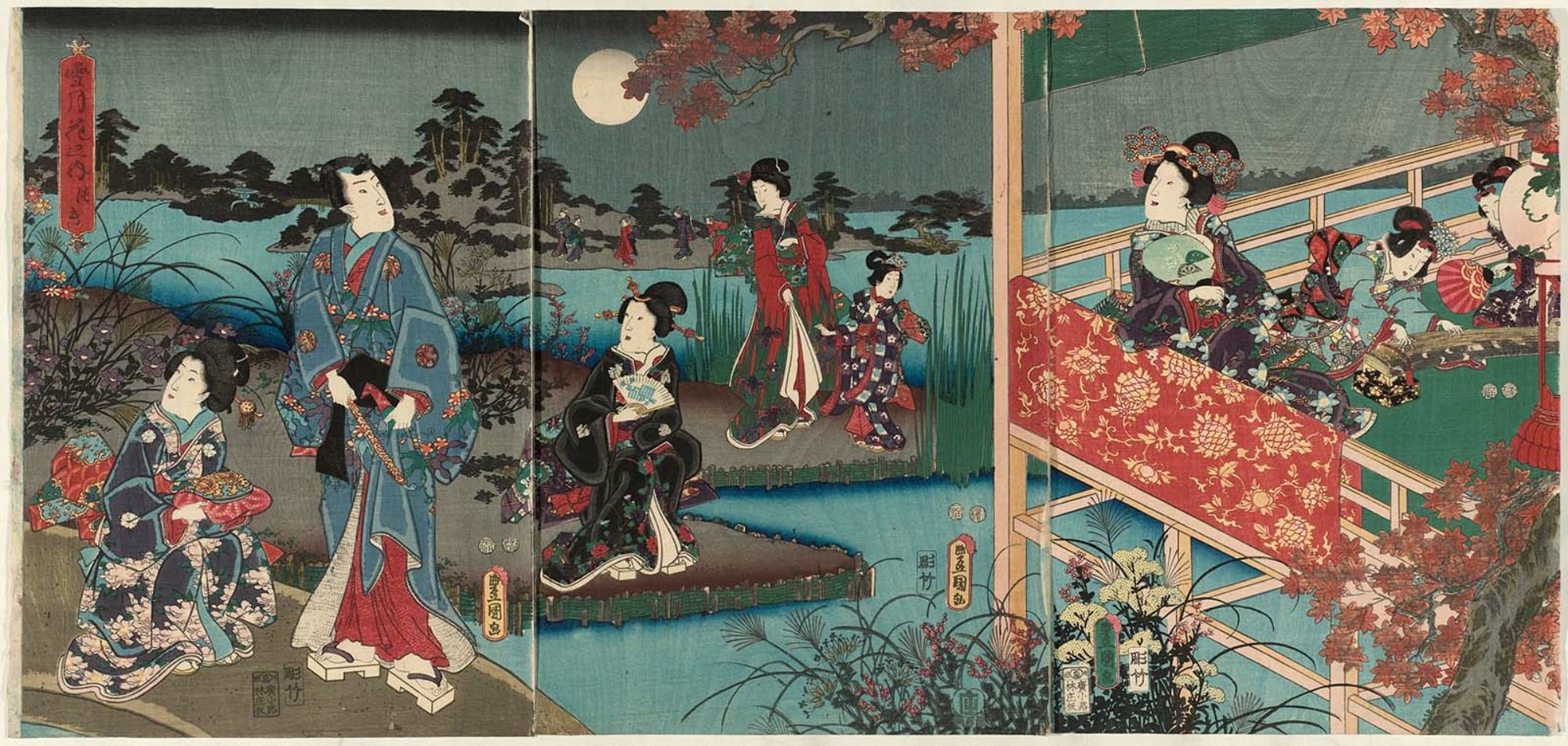 Покрупнее.
Utagawa Kunisada
Moon , from the series Snow, Moon and Flowers
Date:1847-52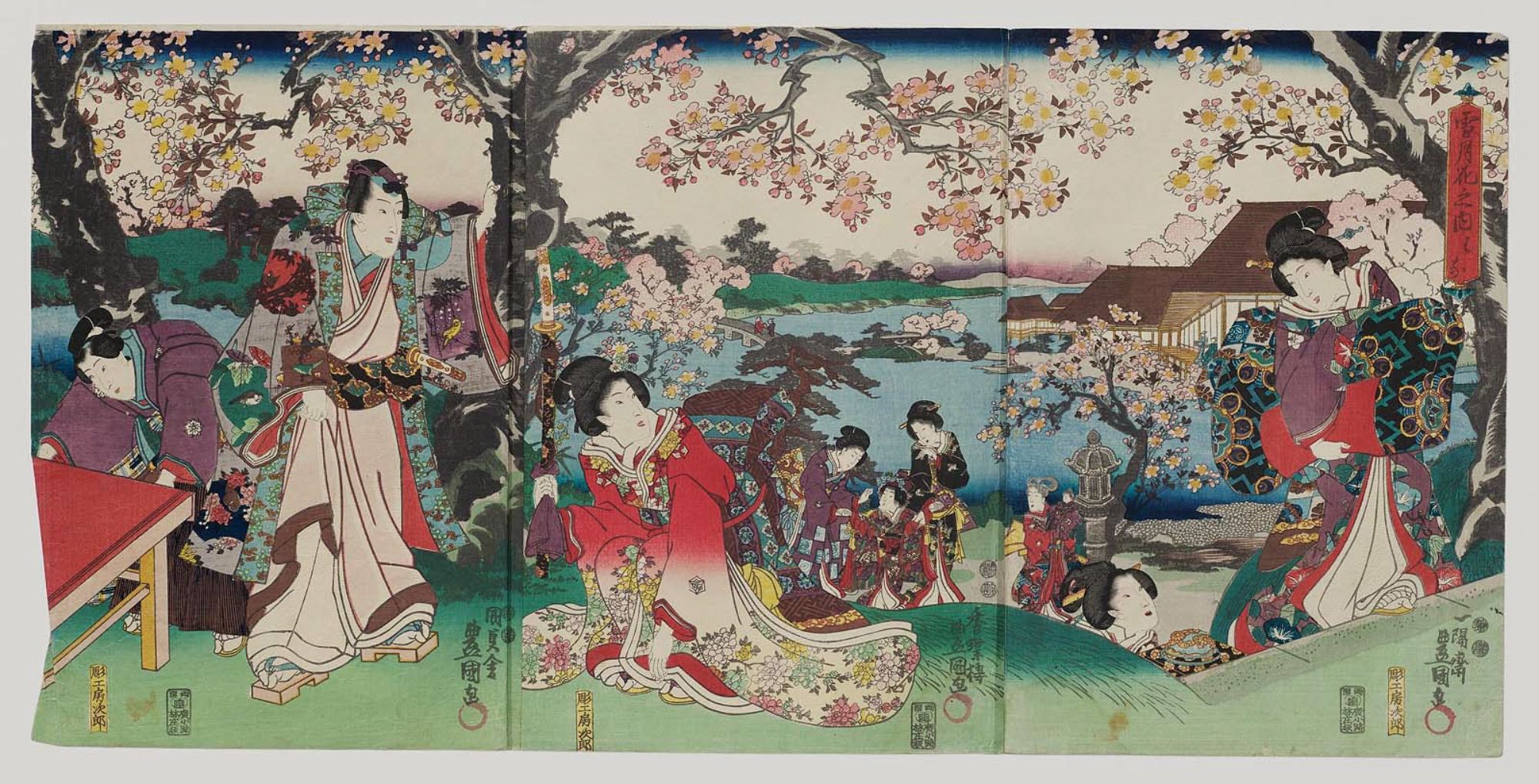 Покрупнее.
Utagawa Kunisada
Flowers , from the series Snow, Moon, and Flowers
Date:1847-52